Welcome to another interview of the Summer Reading Interview session. The interviews will run at 4:30PM for each day that there's an interview available to post. I hope you discover lots of great reads and enjoy your summer!
If you didn't have a chance to fill out this interview yourself, no worries! You'll get another chance late August for Fall books.
Today we have Michelle from
Book Briefs
visiting us.
A little bit about Michelle:
My name is Michelle. I am 23 and live in Florida. I graduated from Florida State University in 2010 with a B.S. in Political Science and History. Now I am a law student at Florida State University College of law. I just finished my first year and I love it!
I have two Dachshund puppies at home, Harry Potter and Ron Weasley. They are the cutest! Which
brings me to my next point- I love Harry Potter and reading in general. I read everything I can get my hands on. I have to read and brief tons of cases every day for class and I come home and start reading some more. (fun books though) I started my blog, Book briefs in February of this year and I am loving it. I love watching my blog, and review archive grow. I have been reviewing books on goodreads for about 6 months now.
My blog mainly focuses on YA with some adult thrown into the mix.
Check out
her blog
or stalk her on
twitter
and
goodreads
.
Me: What is one absolute, must read for you this summer?
Michelle: I have a few books that I can't wait to get my hands on and read. Off the top of my head I can think of
Divergent by Veronica Roth
and
Wither by Lauren DeStefano
I have heard such amazing things about them and I have been so into Dystopian lately that I cannot seem to get my fill of it.
Me: What is one book you feel everyone else should be reading this summer?
Michelle: Well if you have not read
The Hunger Games
that should be the next book on your to be read pile. PERIOD. I would also really recommend
The Goddess Test by Aimee Carter
,
Spellbound by Cara Lynn Shultz
, and
Hereafter by Tara Hudson
. I have recently read those books and I have loved them all! (I kind of cheated with that question, didn't I? oops)
Me: There are tons of great looking books coming out this summer. What are some of the summer releases you're looking forward to?
Michelle: First,
The Unbecoming of Mara Dryer by Michelle Hodkin
. I absolutely need to read this book ASAP.
Then, I also really want to read
Wildefire by Karsten Knight
,
Supernaturally by Kiersten White
, and
Overbite by Meg Cabot
.
Me: You've got towels, sunscreen and everything else needed for the beach but naturally left some space for a few books. Which books will you be stuffing into your beach bag?
Michelle: Right now it is the Wake trilogy by Lisa McMann.
Wake
,
Fade
, and
Gone
. I would also take
Abandon by Meg Cabot
and
A Great and Terrible Beauty
as well as
Rebel Angels
by Libba Bray.
Me: When you're trying to beat the heat, reading a huge book can be a bummer to have sticking to your skin. Any novella, short story or anthology recommendations?
Michelle:
The Wanted: Hero
chronicles by Jaime Buckley are pretty short and so far they are funny. I would give those a short.
Other than that I have not read many short stories or anthologies, but I would love to take some recommendations! :)
Me: Almost nothing is better than taking a dip in the pool or ocean on a scorching hot day. Any books you're looking forward to or would recommend to turn sweat to shivers?
Michelle:
The Shining
is always a classic. I think that is my favorite scary story ever.
If you are looking for a different kind of sweating/shivering(hehe) I would say to read the
Sookie Stackhouse
books or
Piper's Fury by Rachel Firasek
.
Me: The summer is usually when the biggest blockbusters are released in theaters. Are there any (past or present) book to film adaptations you're hoping to see?
Michelle:
The Hunger Games
are going to make great movies. I can't wait to see them! I also would really like to see
Incarceron by Catherine Fisher
as a movie.
Me: If there's anything you want to add...
Michelle: I got accepted to Oxford Law school in England this summer to take a few classes. I am so exciting that I am able to take advantage of this awesome opportunity. I will be over in England in July and August! I can't wait!
Thank you so much for allowing me to be a part of your blog! :)
-Michelle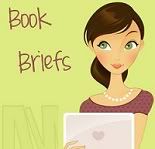 Thank you so much Michelle for doing the interview and sharing some wonderful books. Congratulations as well!